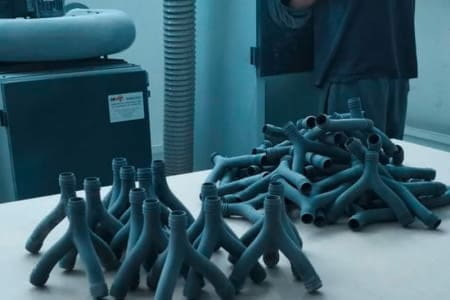 Here are a few images of our state-of-the-art workshop, where the experts in 3D printing technology are working tirelessly to help save lives, by manufacturing, with the help of this process, the respirators that are so necessary at this time for the health system to defeat COVID-19.
Together, we will win the battle against this pandemic.
As already mentioned, the reliability of this new industrial solution has been clearly demonstrated time and again, making additive manufacturing the best solution for any design, however impossible it may appear.
The
HP JET FUSION 3D
printer has now become the key to success for design projects in all industrial sectors, guaranteeing high-performance, precision, flexibility and optimised work flows.
Our experts are available to advise you and help you to optimise your production.
You come up with the idea, we will find the solution. Contact us.