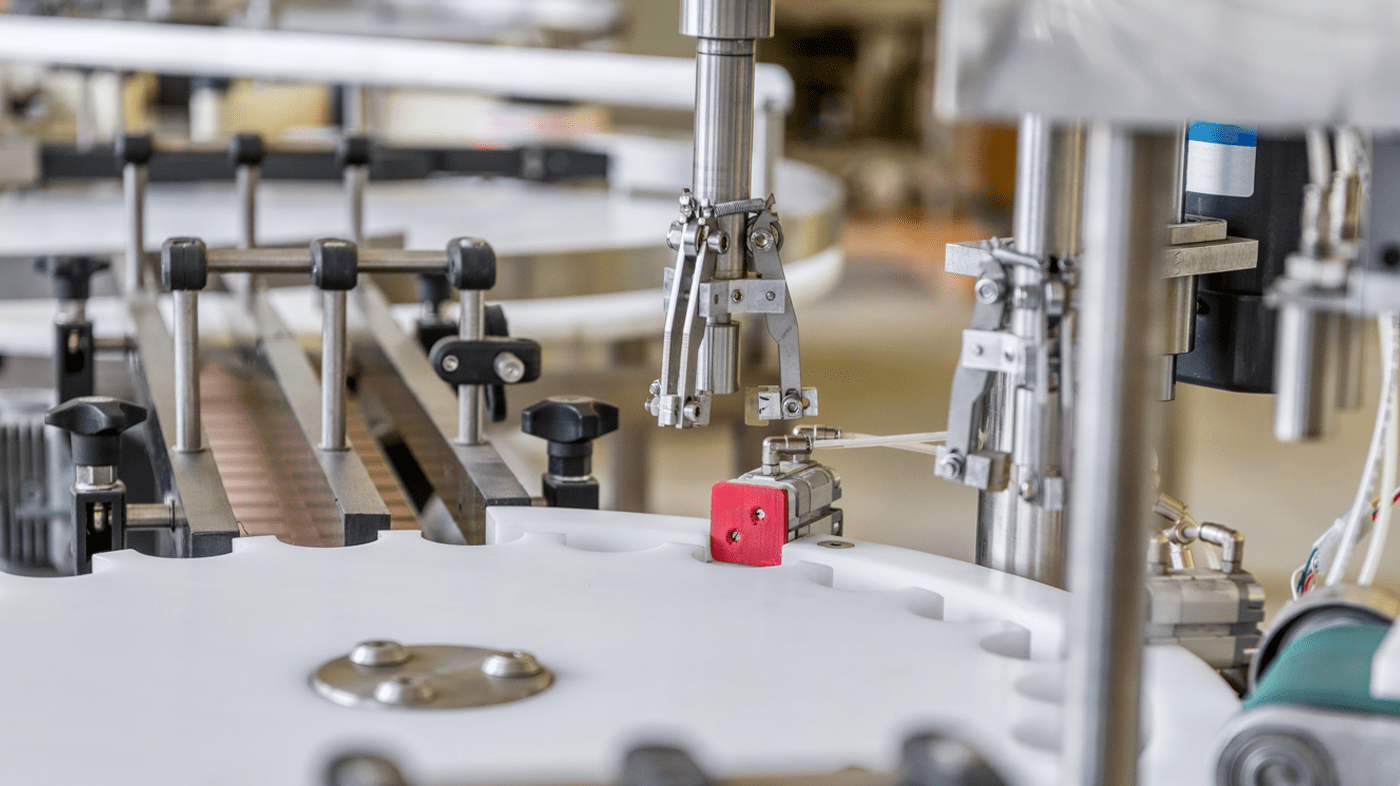 Plastic material plays a very important role in manufacturing parts for machinery in the food sector, as its excellent properties sometimes make it irreplaceable in the handling of foodstuffs.
Plastic is one of the few raw materials that has a specific worldwide regulation that guarantees compliance with manufacturers' requirements and quality standards that do not harm foodstuffs. We are referring to the regulations established by the
FDA (United States Food and Drug Administration).
This authority regulates, among other things, the use of components and materials in the food industry.
Another of the advantages we offer to the food industry, as manufacturers of parts for its machinery, is
that plastic is lightweight, which reduces energy consumption
,
has a longer service life and is resistant to chemical attacks and corrosion.
The parts used for manufacturing machinery in the food sector
must have certain characteristics and technical requirements. For example, they must be materials that protect food safety, that prevent the possible migration of substances from the material, i.e., that do not contaminate the food product with which they are in contact.
The plastic materials used in this industry and that can guarantee the requirements are:
Polyethylene
(PE),
polypropylene
(PP),
polyethylene terephthalate
(PET) and
polyvinyl chloride
(PVC),
polyether ether
ketone
(PEEK). All 5 are thermoplastics (they can be shaped repeatedly), can be recycled, can be blow moulded, extruded or thermoformed.
At
Induplast
we have been
manufacturing parts for food industry machinery
for many years, we have experience in it and most of our customers are part of this industry.
For this reason, and due to the demands of the market, we are gradually
incorporating recycled plastic materials because of the environmental benefits they provide.
Even so, recycled polymers that can be used for food machinery are in high demand by companies and access is currently very limited.
In order to use recycled plastic parts, which are not harmful to the environment, but are suitable for the food industry,
a testing protocol must be followed
. First, a description of the material (recycling process and source of waste) must be submitted, then the material is evaluated and tested for safety by authorised agencies, and finally the use of the plastic in question is either granted or rejected.
At Induplast,
we work with plastics for the food industry that have been approved by FDA
regulations and we have engineering plastics with additives for metal detection that prevent contamination and guarantee traceability and compliance with migration limits. We also use high-performance machinery that allows us to obtain plastic moulds for food and food machinery,
guaranteeing the best quality.
And last but not least!
As experts in the food machinery industry, and aware of the needs and requirements of the manufacturers of this industry, we are working to be able to provide metal machining services in the near future.
If you are interested in any of our services, please do not hesitate to get in touch. We would be happy to help.