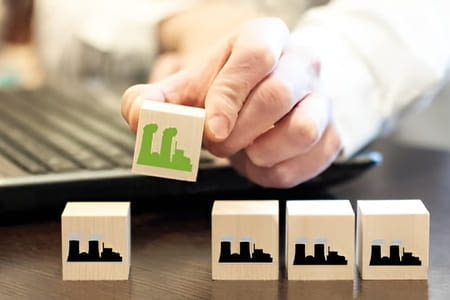 World Environment Day
was celebrated on Sunday 5th June to raise awareness of the need to preserve ecosystems and combat climate change.
At Induplast, we are supporting the environmental cause, and for this reason we will dedicate this week's post to sustainability in the plastic machining industry.
We believe that every company can do its bit, and change part of its operations in order to adapt to processes that contribute to reducing the environmental footprint. Being more sustainable in the engineering plastics manufacturing industry means using
cleaner manufacturing techniques
with
less
environmental impact.
Thanks to the
digital transformation
and the evolution towards
Industry 4.0,
new more sustainable technologies have been introduced, which seek to automate manufacturing processes, reducing costs, waste, and focusing on the reduction of the carbon footprint.
For manufacturing industrial parts, one of the most efficient processes that is currently booming, thanks to its excellent results, is
3D printing
. This is an emerging technology in this sector, which makes it possible to convert a digital model into a solid object without the need for expensive tools, moulds or equipment.
Why is 3D printing a sustainable technology?
This manufacturing method has economical and sustainable advantages over traditional processes, with the main ones being:
Waste reduction: the 3D printer only uses the material it needs when adding layers, so the waste it creates is minimal. In addition, recycled plastic can be reused to convert it into printing filaments and create new parts.
Efficiency: another advantage of additive or 3D manufacturing is efficiency. It is a digitised printing method that allows us to detect and correct errors before the project is developed, since it allows for the generation of pre-production prototypes. This saves energy, time and resources.
Reduced energy consumption: in 3D printing, the manufacturing process is faster, so less energy is consumed. Parts produced by this type of manufacturing are much lighter, and require less energy to operate. For this reason, they offer great advantages for machinery and automotive industries. The lower weight saves on operating energy and reduces emissions.
Sustainable material: Biodegradable materials can also be used to manufacture parts. One of the most commonly used in 3D printing is PLA. It is a biodegradable polymer with resistant properties, which can be used for many different things.